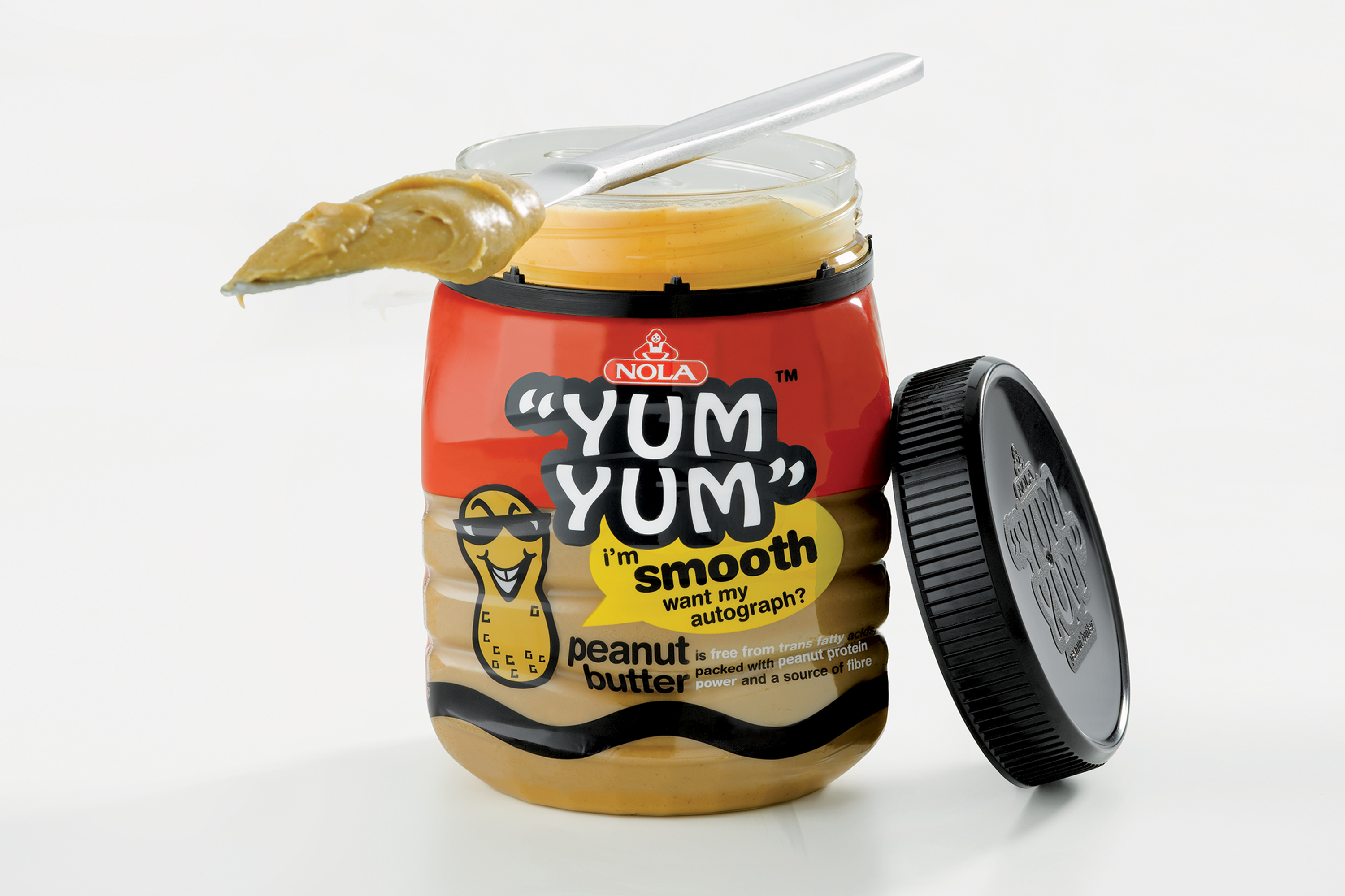 Yum Yum Peanut Butter
How Ginger Storm showed that with the right outfit, you can compete with anyone.
Client
Yum Yum Peanut Butter, owned by Nola, grew to become the Number One brand in the peanut butter category in South Africa. They achieved this by being market disruptors and not taking themselves too seriously.
Affiliates
Photography
@M&ADesign
Project Overview
Competing with the likes of Black Cat peanut butter is daunting. To be successful, I had to get the look and feel of Yum Yum's new range just right. Together with M&A Design, we conceptualised fun characters and entertaining copy that would be eye-catching and put a smile on consumers' faces. We used loose line work to achieve simple and clean illustrations and included coloured speech bubbles to contain the copy.
This comical and entertaining detail was carried through to the back of the packaging, where all the nutritional information could be found. Sales figures for the brand are still climbing.