CLIENTS
Giving new life to brands
While I like to think my work speaks for itself. I know you really want to hear from the customers I've worked with.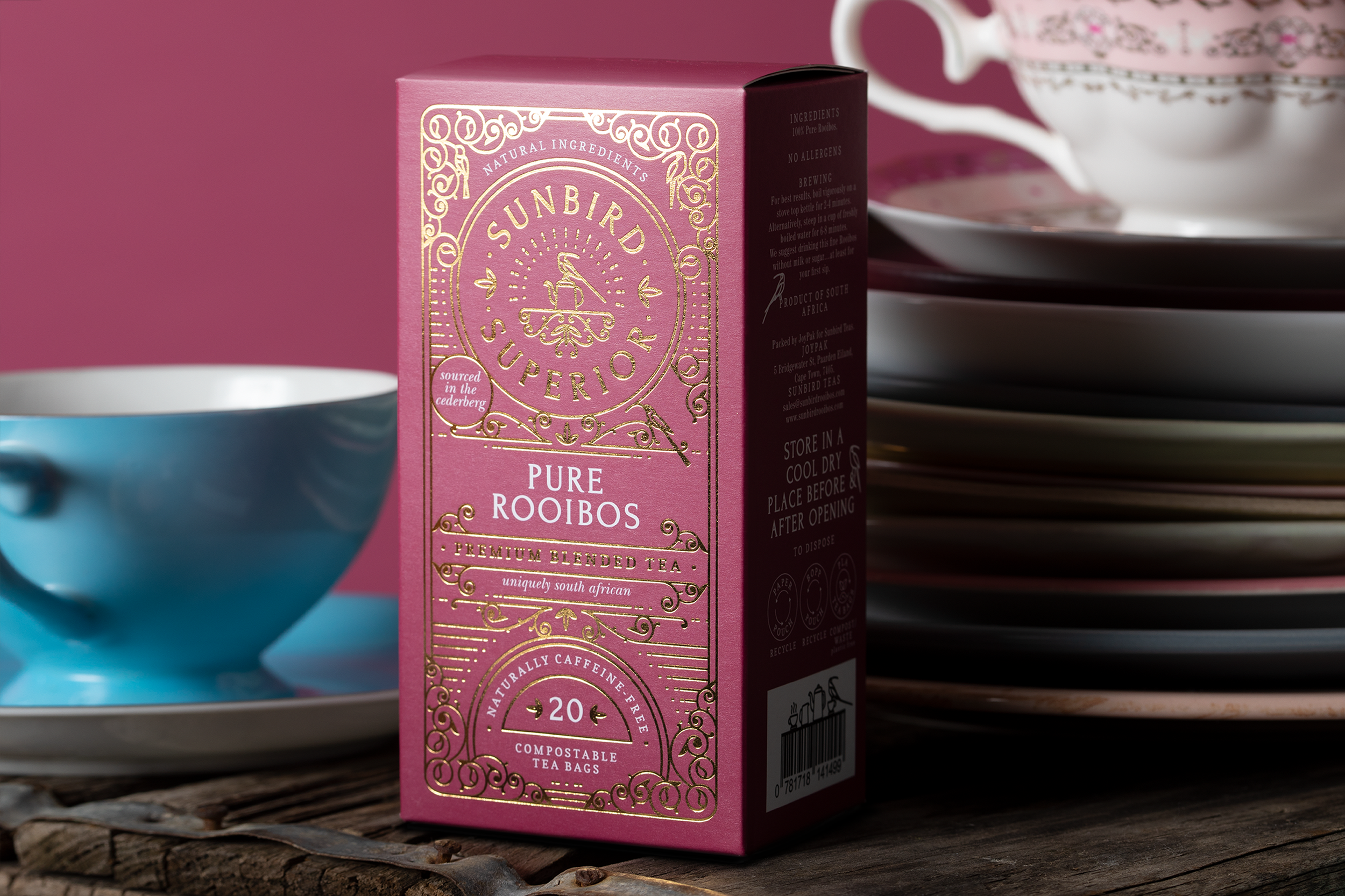 Ginger Storm added considerable value to our business
"Storm is a professional, capable, warm and friendly person who meets her deadlines and responds promptly to correspondence – scarce commodities these days.

She incorporated our brief into her ideas and unique style, capturing the elements of our brand and creating something new in our product category. Our launch has surpassed our expectations. It stands out on a shelf, creates a premium feel to match the tea within, and warrants a price higher than its competitors, thus adding considerable value to our business."

Anton Louw - Director, Sunbird Rooibos Pty Ltd.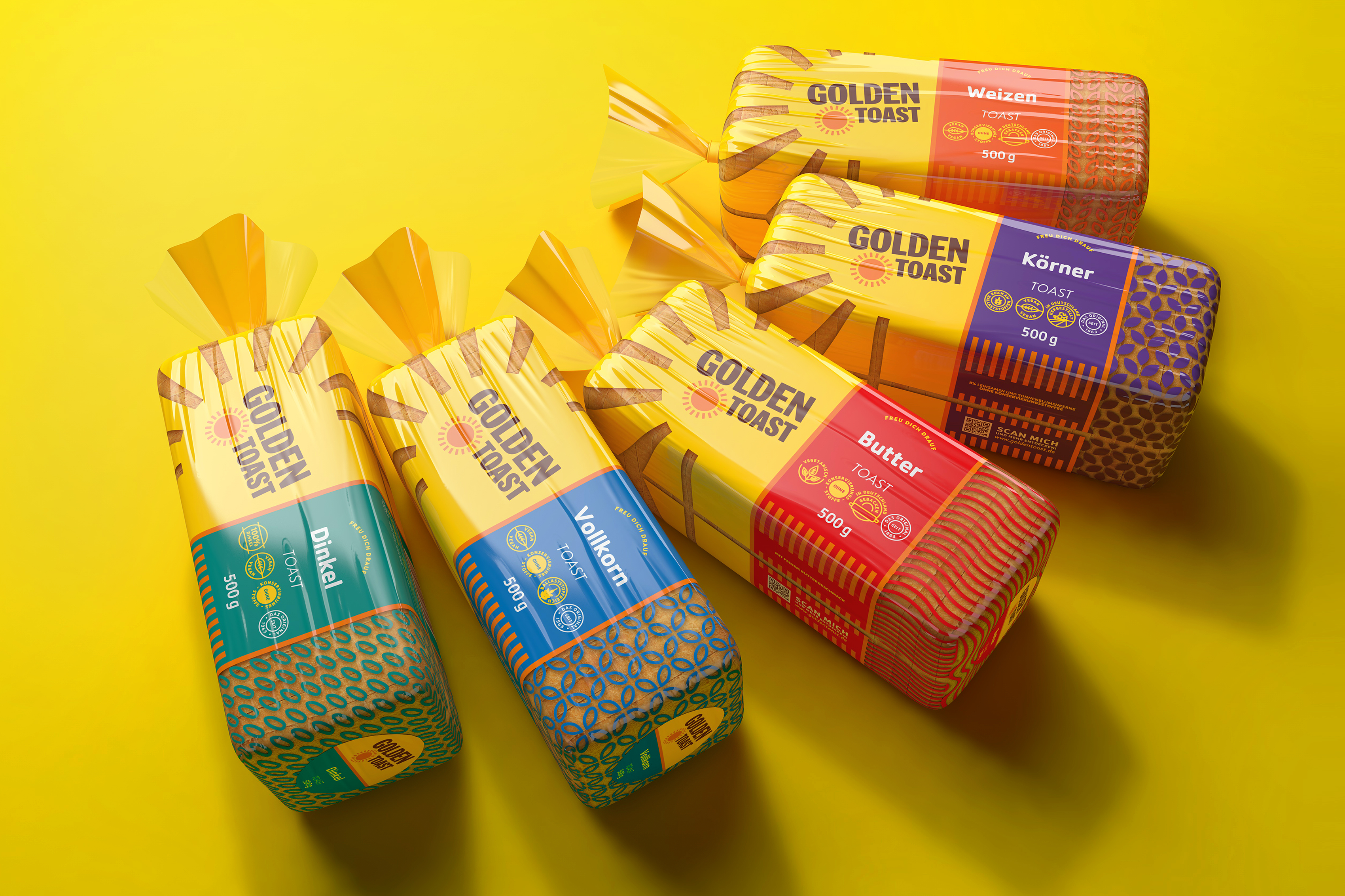 Storm is a rare talent with a designer's eye few can match
"Storm is a rare talent, with a designer's eye that few can match and the ability to gauge the market accurately. That makes her one of the best international designers we have encountered.

We challenged Storm to balance brand heritage and the competitive retail industry in designing the entire range of packaging for Germany's best-known bread brand, Golden Toast. Her quick, efficient approach and sound advice made the process simple and seamless. Her skills and natural creativity translated our brief into a design that differentiated our brand on the shelf and stood out against our competitors. The rebrand is a huge success."

Felix Neuberger - Head of Marketing at Golden Toast & Lieken Urkorn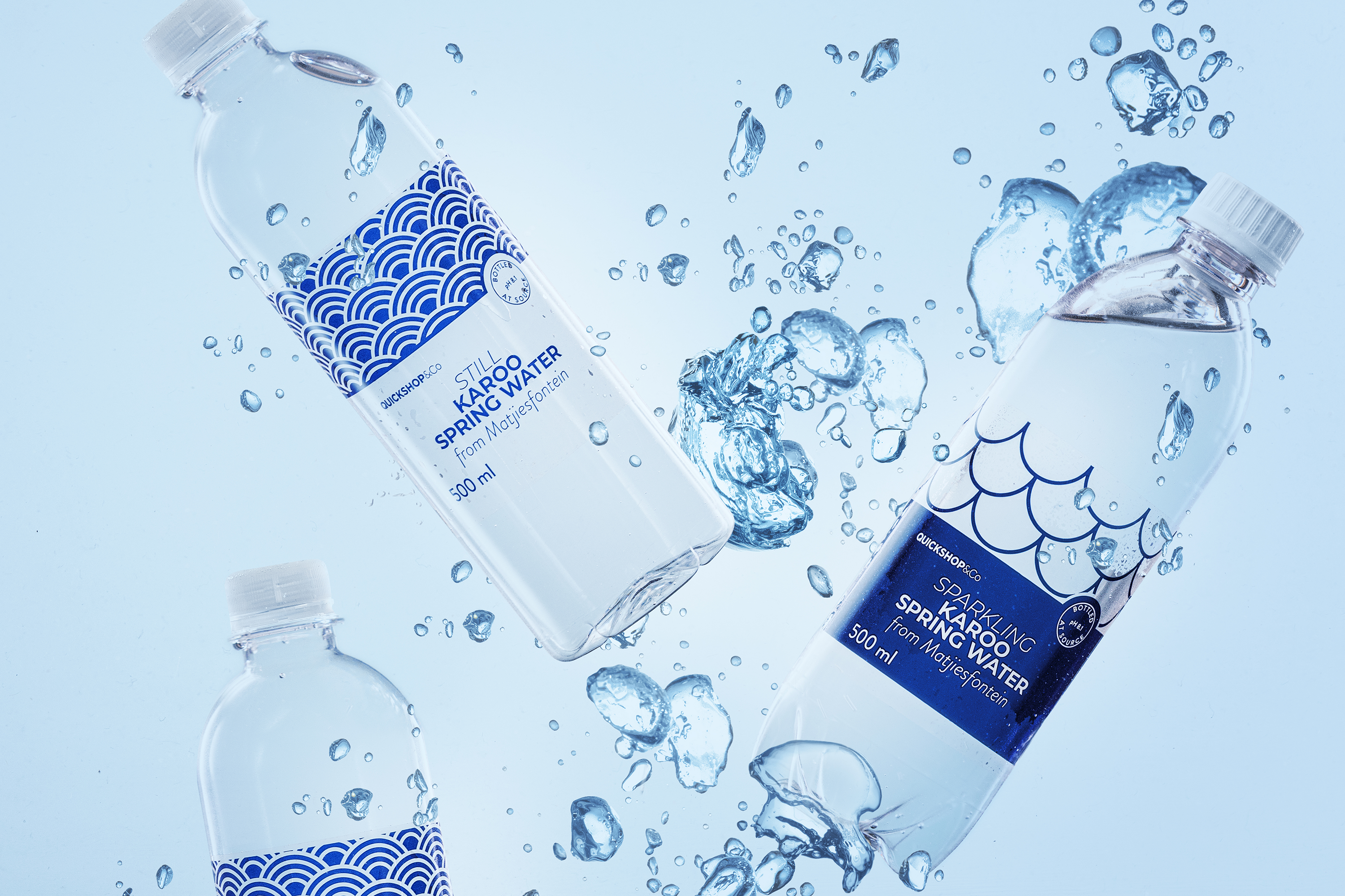 World-class design solutions on time and on budget
"Storm Wiggett was contracted as a packaging specialist to design and roll out an incredibly complex range of retail goods for our Engen client. She began as a supplier but soon became our creative partner. She is an incredibly talented designer dedicated to her craft. Her hard work and commitment to delivering a world-class product are commendable. The project has proven an ongoing success, with more lines added daily.

With a happy client and even happier agency-client relationship, I recommend Storm as someone I can trust to deliver world-class design solutions on time and on budget."

Tyrone Beck – Saachi and Saachi Creative Director
Beautiful, expressive packaging design
"Storm's passion for beautiful, expressive packaging design is well-matched to our target market. Combined with her strong technical printing knowledge, a highly-professional, client-centric approach, and sound understanding of what drives success in FMCG packaging development makes her an exceptionally rare find in South Africa.

She's been a secret weapon for us in some key projects."

Johannes Schueler – CEO of Lebonbon