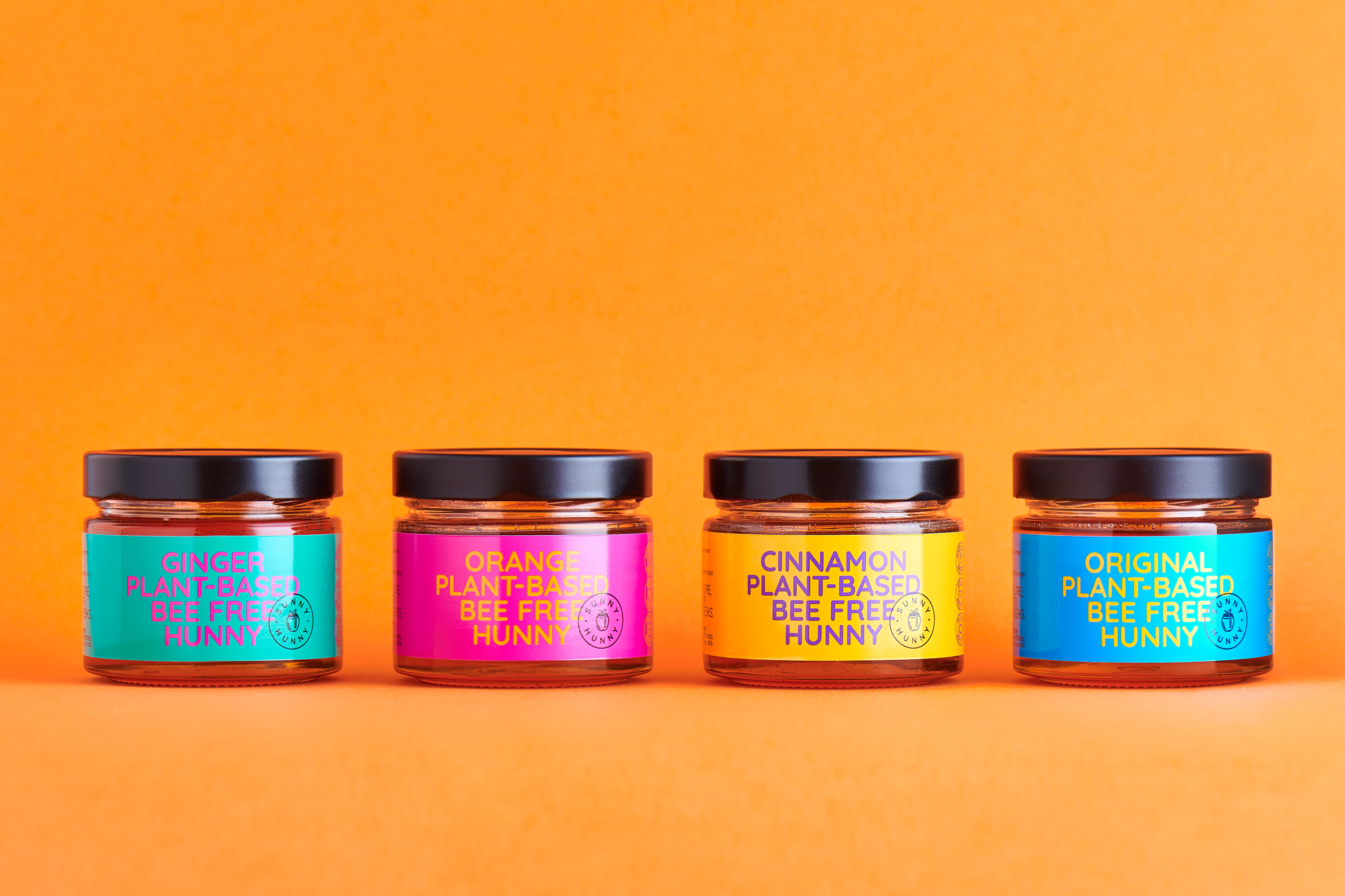 Sunny Hunny
How Ginger Storm created a buzz and hive of activity around Sunny Hunny, while also creating puns along the way.
Client
Sunny Hunny is a start-up with the goal of making vegan products fun, tasty, and readily available in South Africa. They produce the only vegan-friendly, plant-based honey alternative in the country, which is the closest thing to honey that doesn't come from a hive.
Affiliates
Photography
@justin_photography
Styling
@eatwithemma
Project Overview
Sunny Hunny, made from apples and organic raw sugar, looks, tastes, and feels like honey,
Ginger Storm wanted to echo the social and environmental ethos of the brand by using packaging that can be reused. Sunny Hunny loved this idea so we selected cute glass jars worthy of any self-sustainable Hobbit. The jars are designed to be refilled or repurposed.
If you think about current honey packaging it's a sea of neutrals, or yellow and black. I threw the book at the beehive (metaphorically of course) and used vibrant neon-like colours that stand out on the shelf and show that nobody puts vegan alternatives in the corner. The neon colour paired with bold, easy-to-read typography clearly communicates what the product is and entices consumers to try it.
The design is kissed off with an illustration honey jar in the shape of an apple—simple and effective.