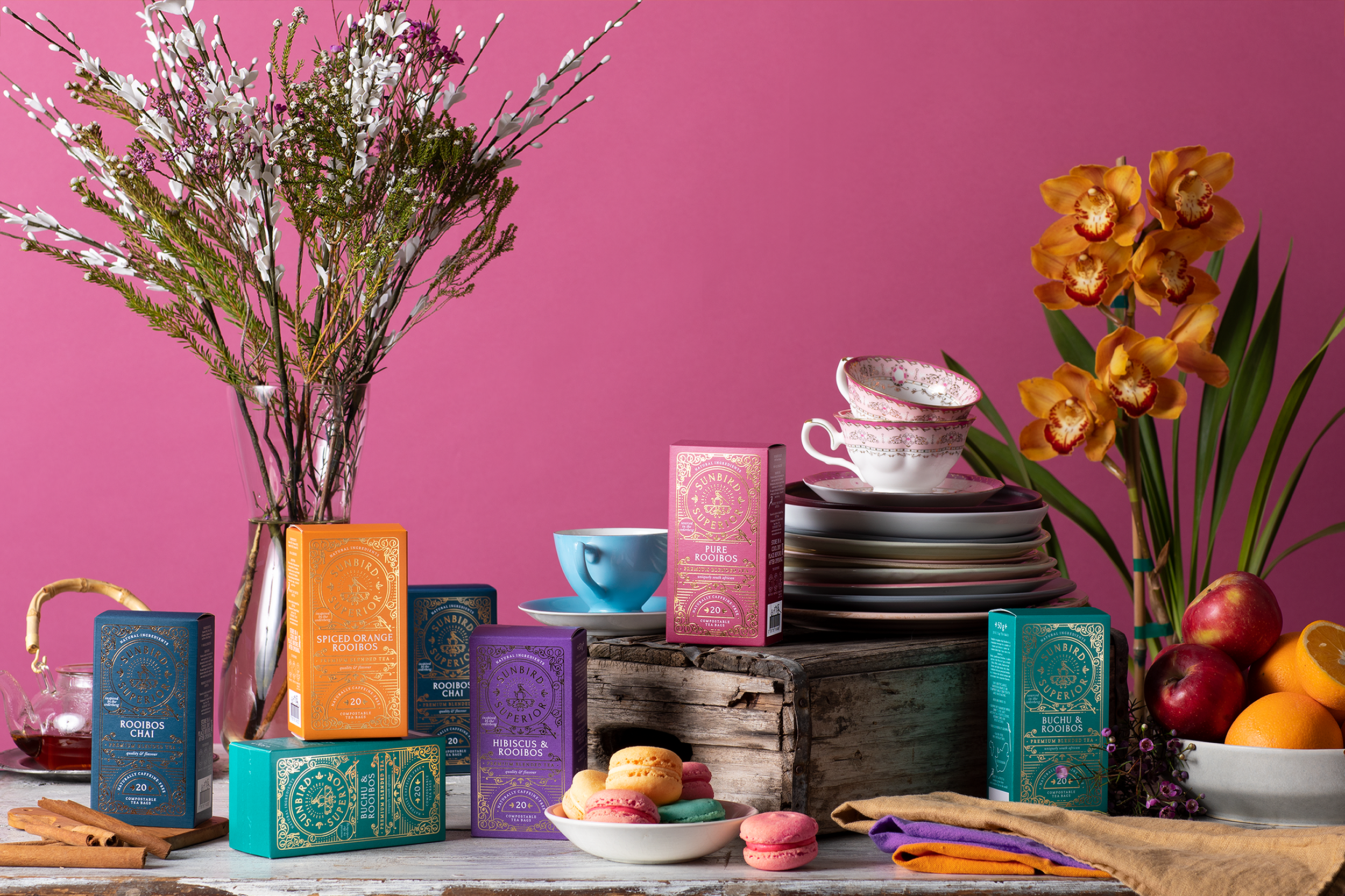 Sunbird Rooibos
How I added history and nostalgia to make Sunbird Rooibos everyone's cup of tea.
Client
Sunbird Rooibos Tea is a family business that combines a love of the Cape's natural places, with a passion for fine flavours. They aim to elevate the profile of Rooibos from a humble staple South African brew to a nuanced and speciality beverage. Sunbird Rooibos is the only company worldwide to offer organically grown Rooibos tea from single-origin sources.
Affiliates
Photography
@russmithphotography
Styling
@eatwithemma
Project Overview
Along with almost every South African, I love a good Rooibos tea. It must be the ginger or redhead in me. I wanted to design the packaging look and feel so that it could be launched into retail stores and make a statement.
Inspired by the history of the Cape and the maritime spice route, I created something quite special and luxurious. However, most importantly I wanted to convey the love and passion for spice in my design. Oriental iconography and style are distinctive features alongside the use of gold foils, intricate illustrations, and rich colours.
I love adding an interactive element to any packaging concept so the consumer is invited on a journey of discovery through the box set-up. The box evokes a magical forest where you'll find sunbirds hidden in the dense leaf and grey branches; there's also a sunbird on the lid of a teapot centred in a sundial. This sense of adventure is carried across the range of flavours.
Not only is the packaging playful and whimsical, but best of all it's 100% recyclable, reusable, and compostable.