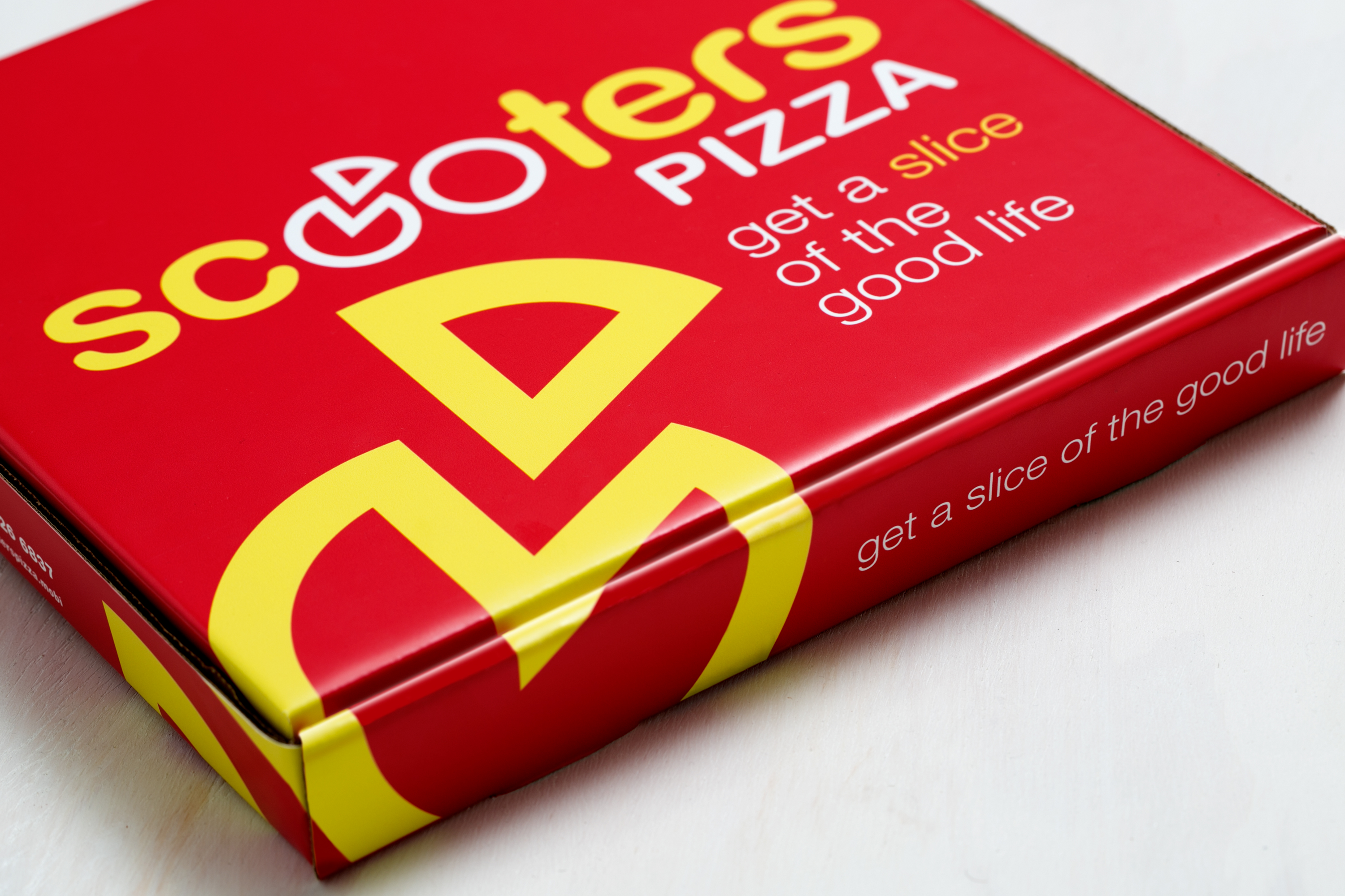 _LOGO_PACKAGING_GRAPHIC DESIGN
Scooters
How Ginger Storm brought back a slice of life through a brand redesign.
Client
Remember Scooters? Scooters pizza was the traditional low-cost pizza brand that dominated the South African market until 2015 before it was bought out by the American franchise Domino's Pizza.
Affiliates
Photography
@russsmithphotography
Project Overview
I conceptualised the rebrand of Scooters Pizza to appeal to a mass market in South Africa. I wanted to design a new and modern logo and use bold colours. I developed an icon that mimics a pizza and pizza slice together with a new slogan - "Get a slice of the good life". The graphic icon of the pizza and pizza slice became a graphic element carried across various brand executions. The design was carried across various platforms and used clean, contemporary layouts, modern typography, and delectable imagery.