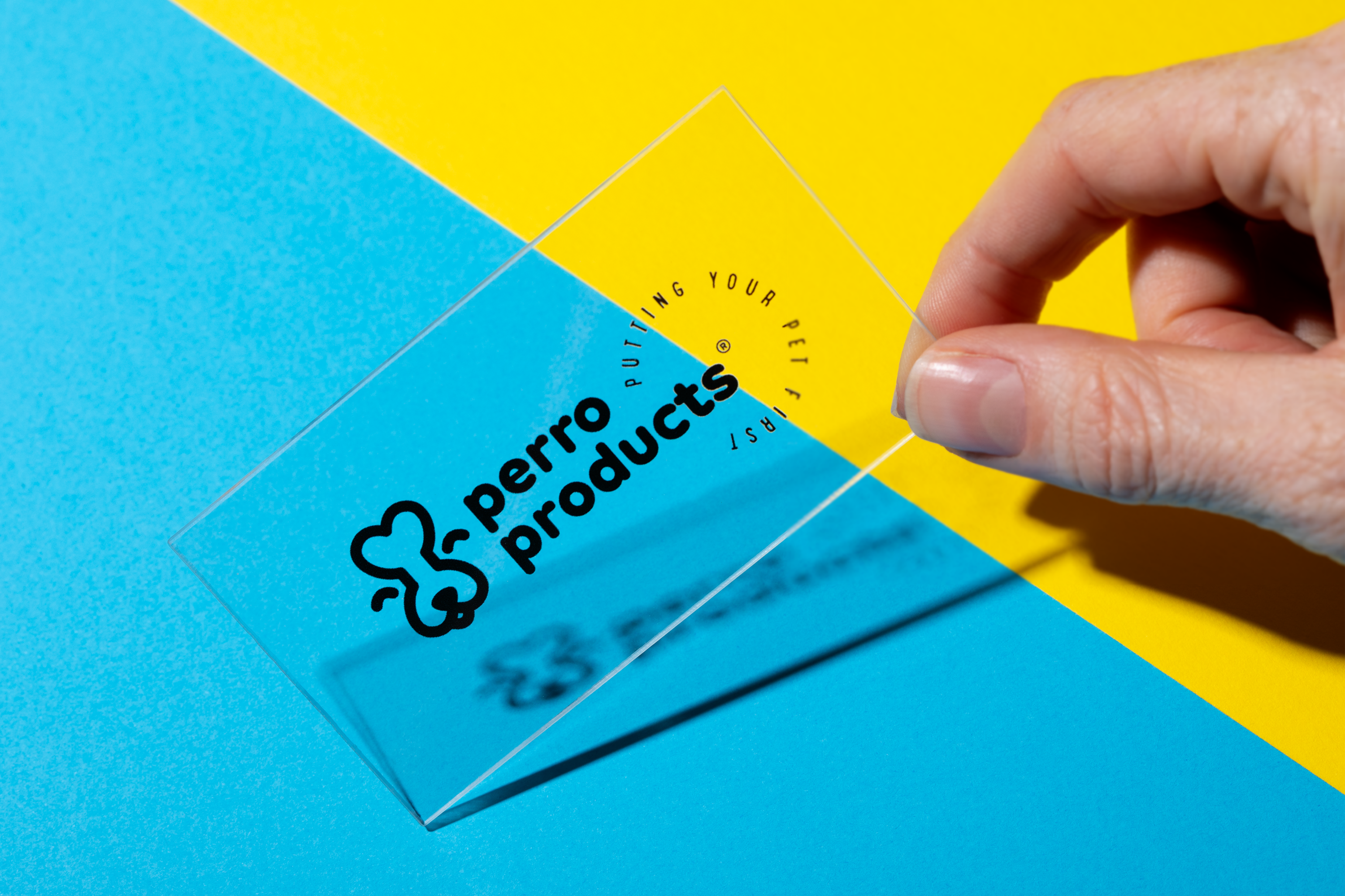 Perro Products
How Ginger Storm added personality and a tail wag into a pet product start-up.
Client
Perro Products is a start-up that aims to disrupt the pet product industry. The business is all about trust, reliability, knowledge, and animal well-being. However, they want to present these elements in a brand that doesn't take itself too seriously. Basically, it wants to be a puppy in a dog-eat-dog world.
As the puppy on the block, Perro Products sought to breathe new life into an industry that is visually tired, traditional, clinical, and serious.
Affiliates
Photography
@russsmithphotography
Project Overview
Ginger Storm achieved this brief by creating an unforgettable identity that created an emotional connection that endears the brand to a younger generation of pet owners.
The rounded, contemporary typography and quirky, fun, playful brand icon embody the joy, love and happiness intrinsic to being a pet owner. The business card was printed onto perspex to represent the brand's transparency and the ingenuity and innovation behind the products.