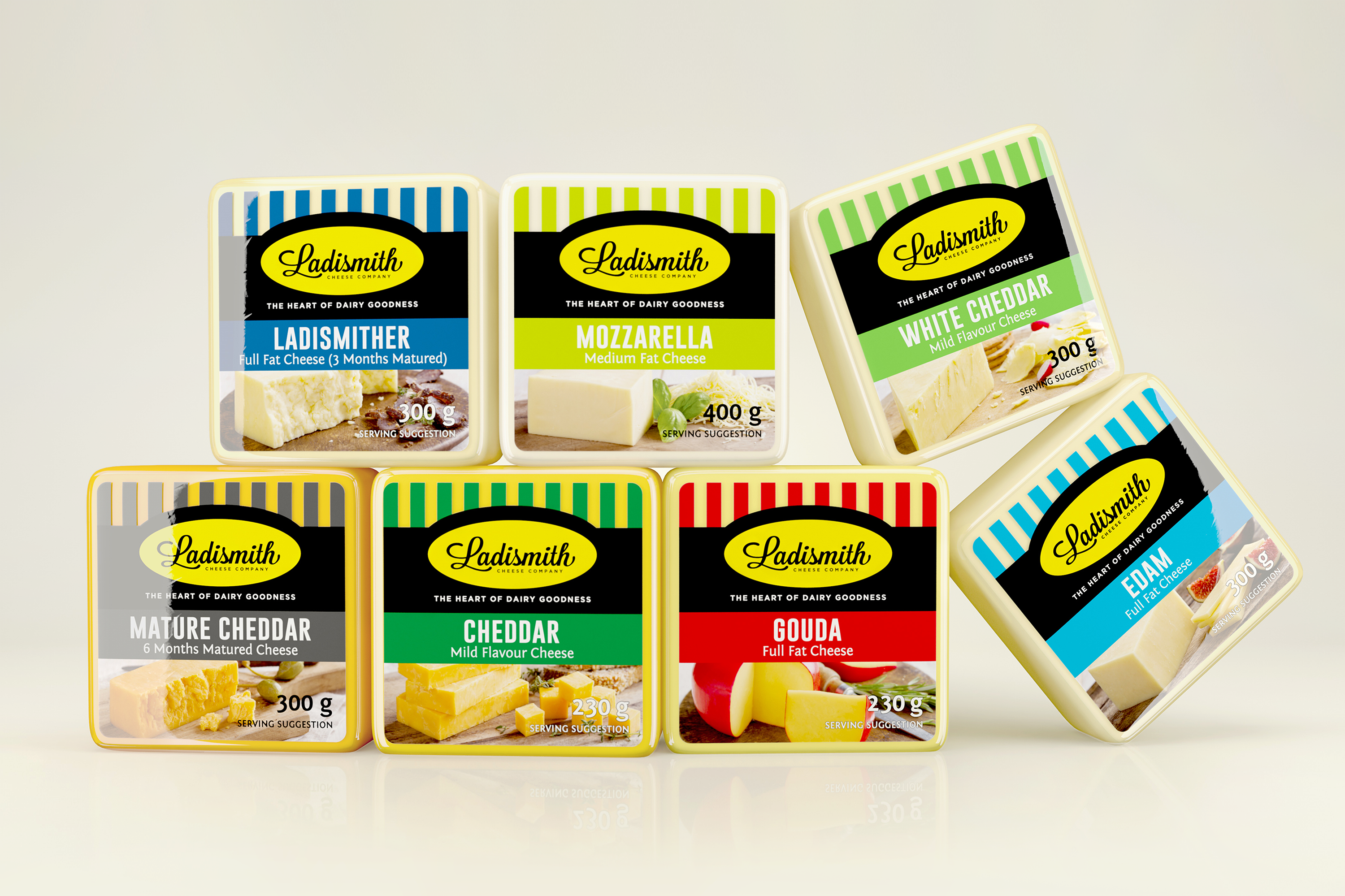 Ladismith Cheese
How Ginger Storm convinced the client to embrace change and be the big cheese.
Client
The Ladismith Cheese Company, situated in the Klein Karoo, was founded in 1999. The company supplies quality cheese, butter, and milk powder products throughout South Africa, which is why it's a trusted household name for many South African consumers.
Affiliates
Rendering
@MF3D
Project Overview
However, despite being an affordable and trusted brand, Ladismith Cheese was losing ground in the market because of competing brands. These brands were visually more appealing and had more memorable branding. Ginger Storm's challenge was to convince this conservative company to move out of its comfort zone and embrace change.
I retained elements of the old packaging but put them together in a modern way. I positioned the logo against a thick black strip and this is carried through in the bold-coloured stripes and typography. The vibrant variant colours and strong use of the stripe patterns establish a memorable visual identity for the brand. Finally, stunning photography of food is added to set the brand apart from its competitors and create a striking presence on the shelf.