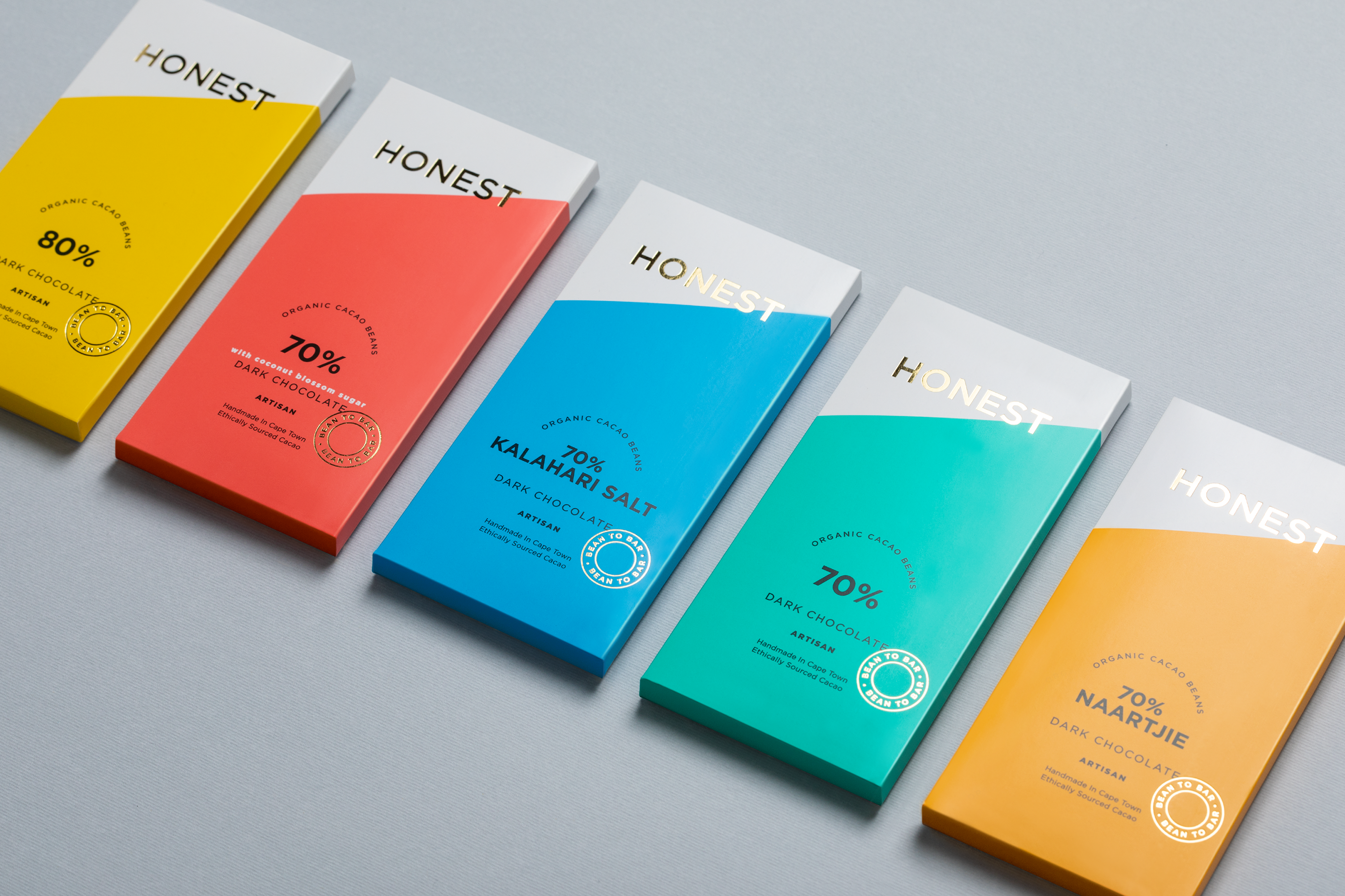 Honest Chocolates
I'm never honest about how much chocolate I eat, but I am honest about how important rebrands are.
Client
Honest Chocolate is a small artisanal chocolate company based in Cape Town. They believe in handcrafted old-school methods and using quality organic ingredients to make pure chocolate that has a deliciously distinct feel and taste.
Affiliates
Photography
@russsmithphotography
Project Overview
Honest Chocolate is a local artisan chocolate brand with a loyal customer base. They wanted me to solve the problem of their products becoming lost once placed on supermarket shelves.
I decided to do a complete rebrand to make them more visually competitive.
To create a striking range of packaging for five chocolate variations, Ginger Storm created a new look and feel. I wanted to ensure that when displayed on the shelf the chocolates immediately captured the customer's attention, communicated the bespoke artisanal nature of the brand, and exuded a premium feel.
The catch was that because Honest Chocolate is a small company, the design also needed to be cost-effective.
I used simple, clean and modern typography, that when paired with a gold foil, is visually arresting and indicates a premium product. The pattern created by the colour banding also allows for theatre on the shelf.
The complete job only made use of six plates and the colour plates and foil blocks were uniform across the range. This meant it was an extremely cost-effective job.
The response to the new look and feel has been overwhelmingly positive and Honest Chocolate continues to grow.