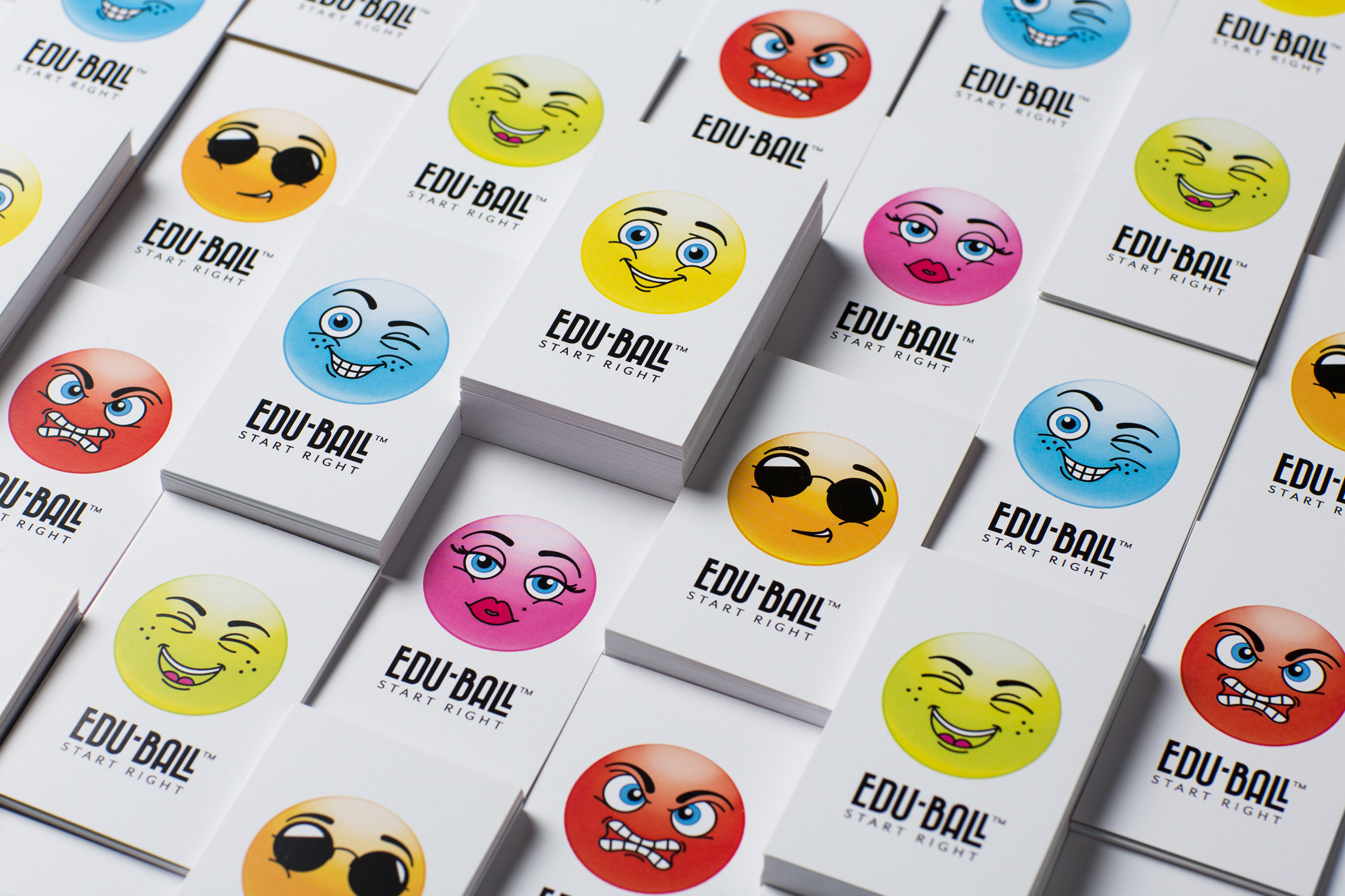 Edu-Ball
How Ginger Storm gave characters and character to a soccer education start-up.
Client
Edu-Ball is a trailblazer that provides soccer education to younger children excitingly and innovatively.
Affiliates
Photography
@russsmithphotography
Project Overview
As a start-up, Edu-Ball needed an identity that made a bold first impression that appealed to the youth, their parents, and school bodies.
I wanted to create an unforgettable, fun, quirky, and modern brand. I achieved this by creating six colourful characters with different facial expressions. I wanted them to have an emoji feel and their purpose was to be printed onto the soccer balls. The idea was for children to be able to choose the personality that best suited them, and hopefully, this would encourage them to participate in the sport.
The bold colours and quirky, humorous icon-styled faces formed the front facades of the business cards and oozed personality, creating a lasting first impression. The logo typography is strong and contemporary in its execution. The business cards are a fun-filled character exploration with multiple vibrant colours, bold typography, and iconography.
The overall brand scores a goal.