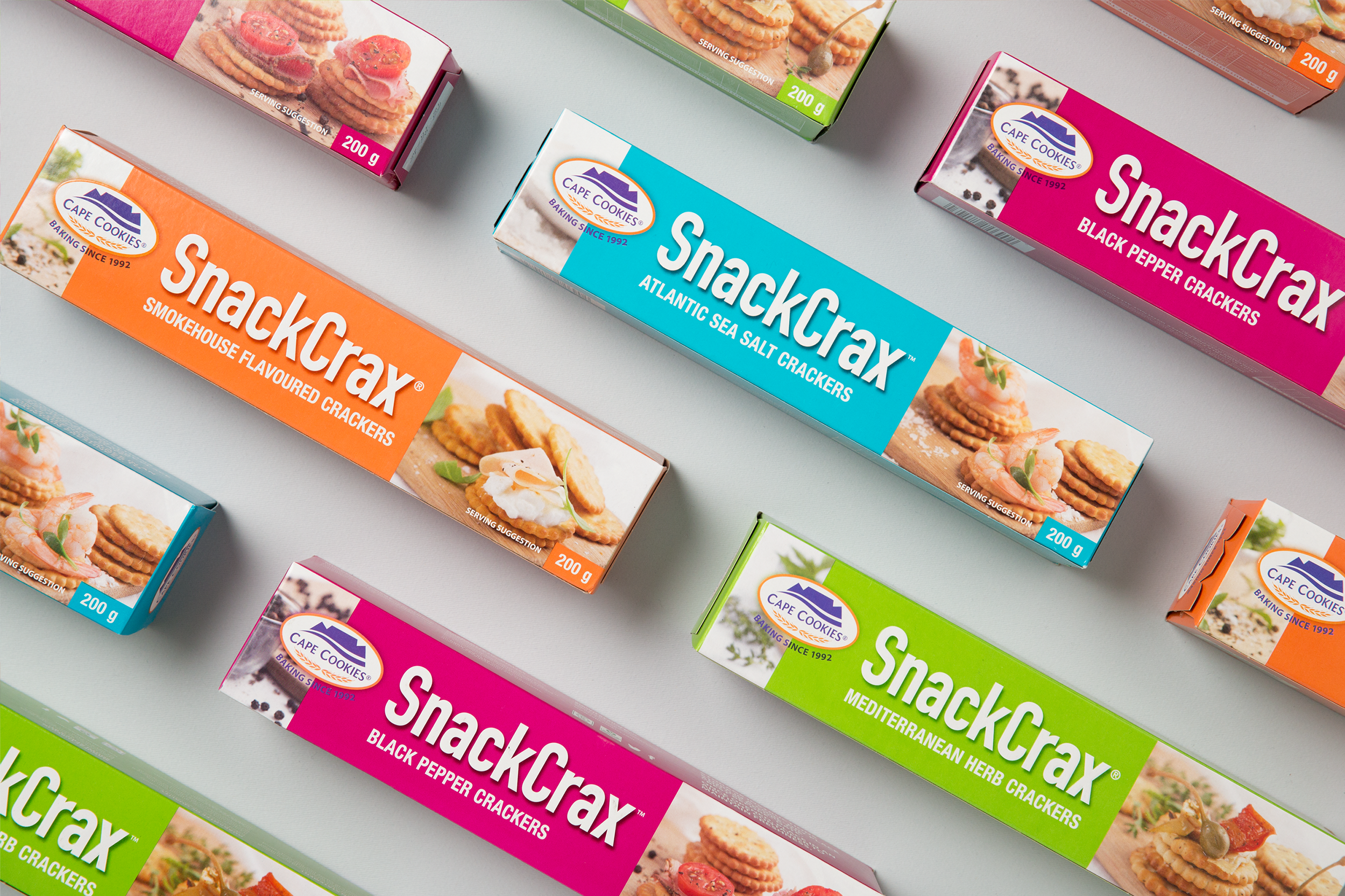 Cape Cookies SnackCrax
How Ginger Storm made a snack cracker into a firecracker.
Client
From its inception in 1992, the Cape Cookies brand has been committed to two core components, "Quality and Value". They want customers to have a quality tasting experience that is affordable. The Cape Cookies brand has a foothold in five major retail chains in South Africa and over twenty-three countries worldwide.
Affiliates
Photography
@russsmithphotography
Project Overview
How does a brand challenge the market leader Bakers Salticracks?
I wanted to depart from the traditional cracker packaging colours and opt for bright, bold, and modern colours that create theatre on the shelf and make the competition look dull in comparison. The photography on the box also showcases sumptuous snack ideas which are juxtaposed with mood photography that highlights the flavour variant. I also made use of striking variant colour combinations to emphasise an affordable brand that you definitely want to invite to your next party.
Today, SnackCrax is a South African favourite.