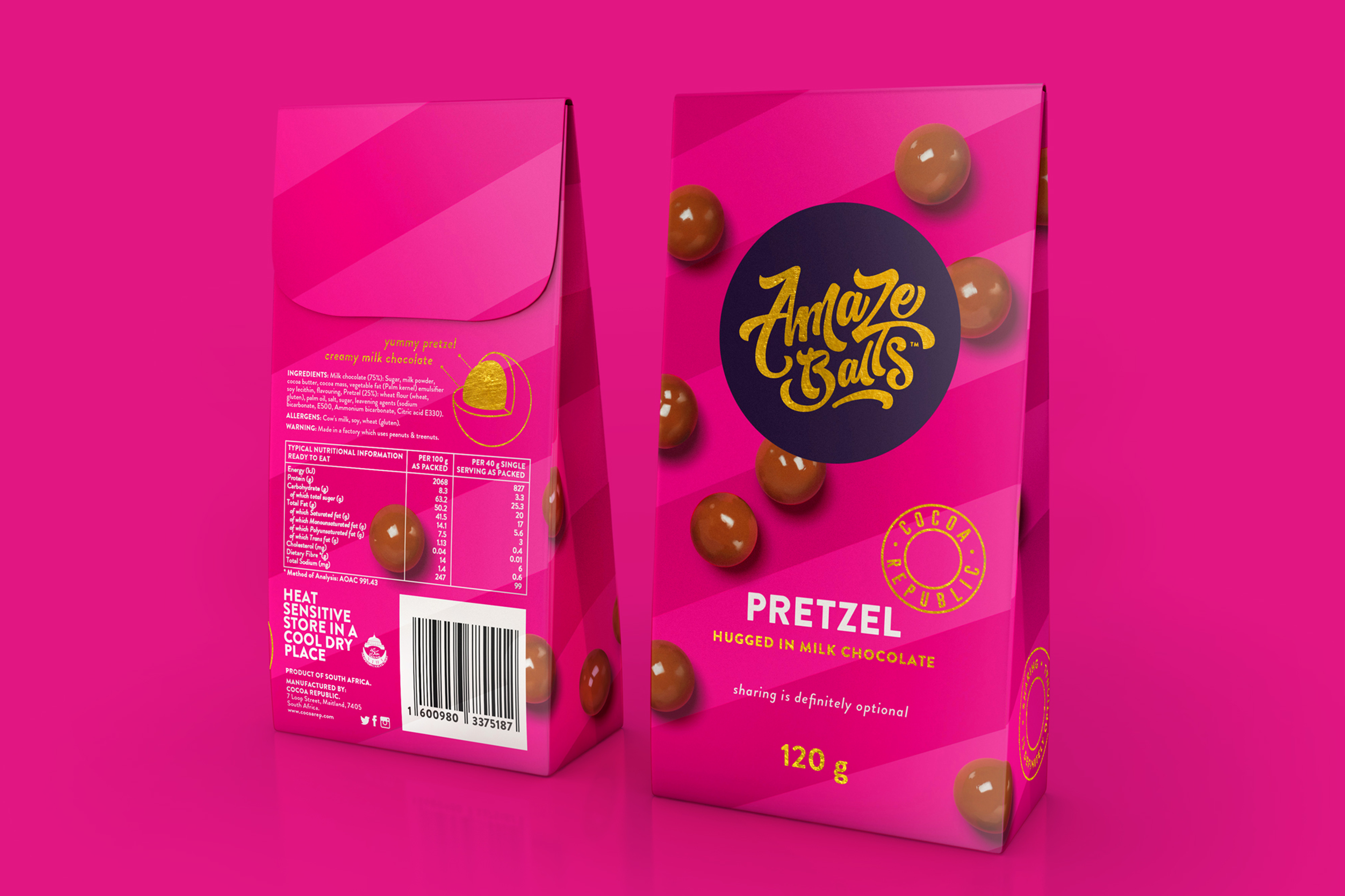 Amazeballs
How I made affordable not just stand out, but shine.
Client
Amazeballs is owned by LBB Foods, a leading food manufacturing company based in Cape Town. They're an innovation-driven supplier of quality speciality food to retailers and importers and their mission is to develop and manufacture delicious products.
Affiliates
Rendering
@MF3D
Project Overview
Amazeballs are balls of chocolate filled with a surprise– who wouldn't love them?!
The Amazeballs brand is a bright, energetic, fun-loving addition to the market that's targeted at the everyday African female who happens to love chocolate.
The good news is that these delectables taste as good as competitor brands but are far more affordable. I wanted this to be the message conveyed in the packaging.
To ensure that Amazeballs stands out on the shelf, the packaging includes gold foils, varnished stripes and tempting photography. The fun hand-drawn logo typography, together with clean, sophisticated type, stamps, bright colours and innovative printing, creates a wow product that appeals directly to the target market.