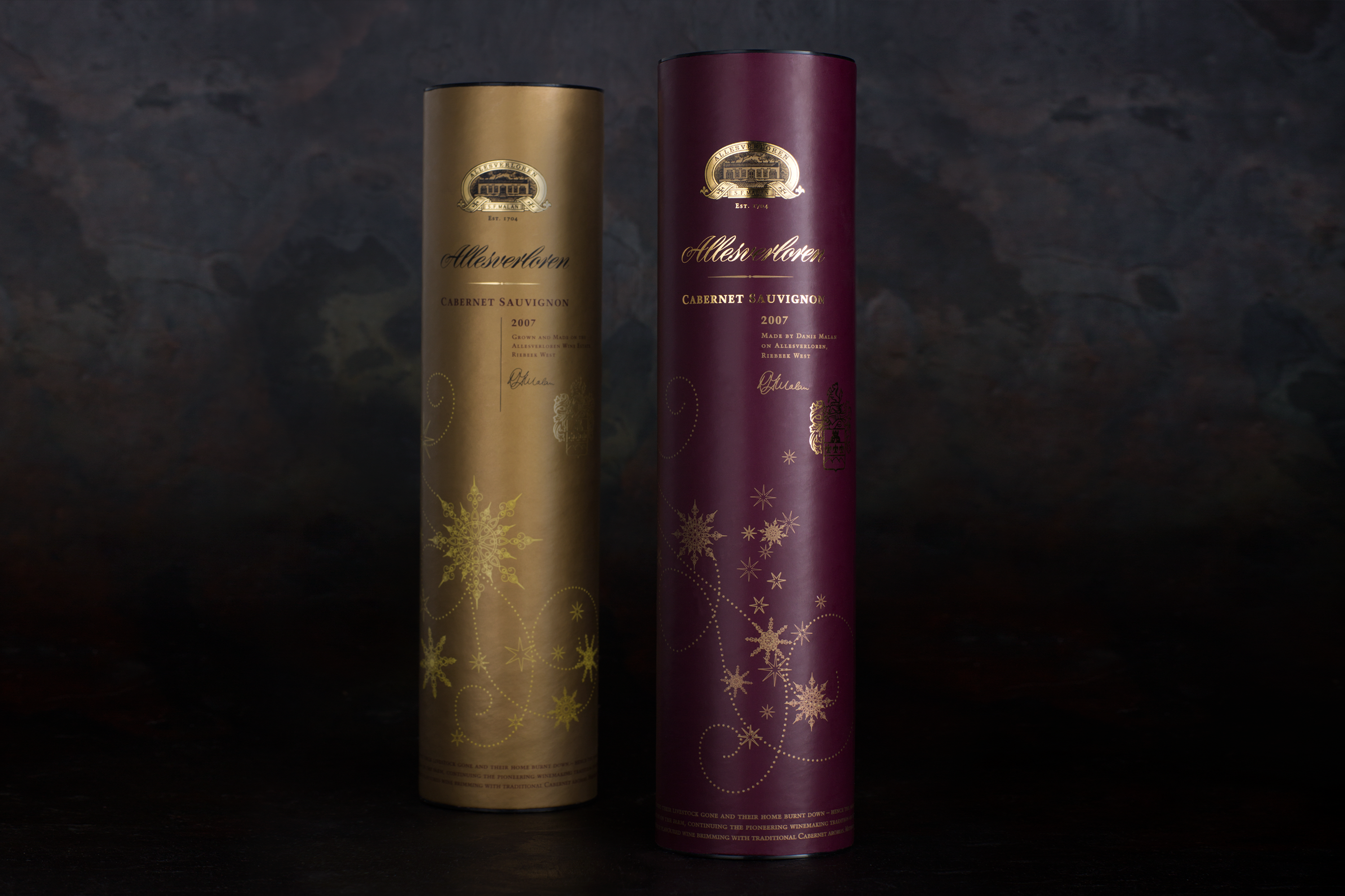 Allesverloeren Festive Wine Box
How Ginger Storm brought the festive spirit to South Africa's favourite wine estate.
Client
The Allesverloeren vineyards creep up the imposing Kasteelberg in the scenic Riebeek Valley of the Swartland. The first wines were harvested in 1806, and the brand has since gone from strength to strength, increasing in size and stature with multiple wines earning international acclaim.
Affiliates
Photography
@russmithphotography
Project Overview
In partnership with Sandilandsduffett, Ginger Storm designed the festive season packaging for Allesverloren. The Christmas gift boxes use star illustrations with beautiful line work, clean, sophisticated typography, and a Christmas palette of gold and maroon. All of these elements are highlighted by gold foiling which creates a gift wine lovers adore.